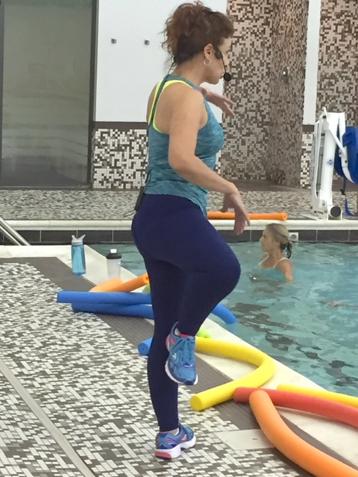 What is Wet Barre™?
• It's a blend of Barre, Ballet, Pilates, yoga and more, funneled through a corrective exercise lens and adapted to water.
• It emphasizes posture and alignment, movement technique, mobility, stability and strength.

• It offers a variety of programming intensities, formatting, and population possibilities!

• It's comprised of mostly original exercises.

• It focuses on movement integrity rather than the "routine."
• It's perfect for non-choreographed teaching styles as well as choreographed!
• It's the next generation in aquatic fitness programming that is not only fun but functional!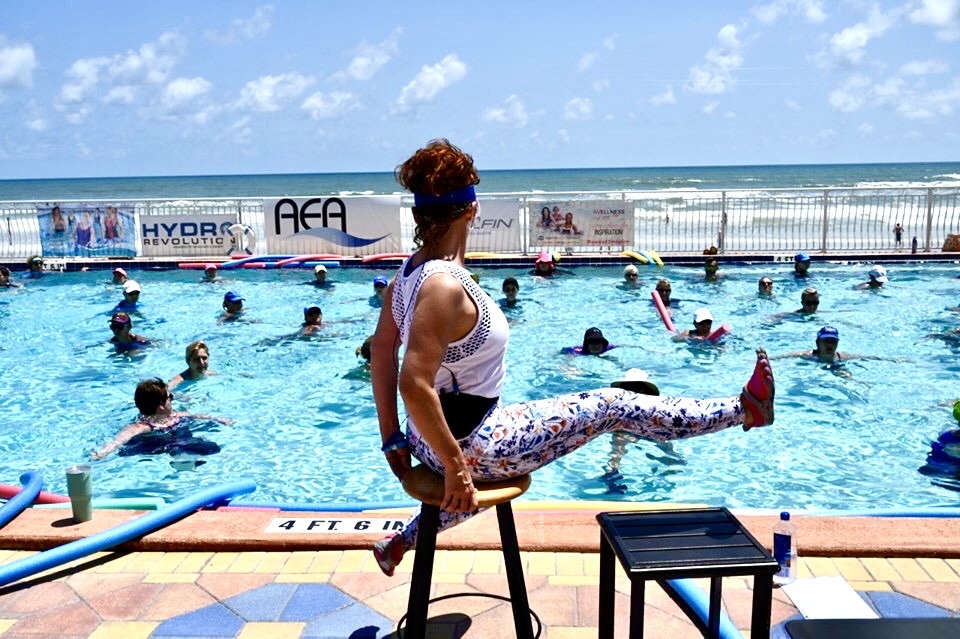 What to Expect at a Wet Barre™ Workshop?
Wet Barre™ workshops are more similar to a Yoga or Pilates workshop, than most aqua fitness workshops. It is a technique driven format built on a repertoire of unique exercises. Therefore, the focus is on breaking down the specifics of these exercises and the intentions behind them. Priority is given to

alignment, proper execution, muscle activation, functional benefits, contraindications, helpful cues, modifications, progressions and more. So expect to practice new moves, receive feedback and bring home lots of takeaways! Generally 15+ exercises in each workshop

!